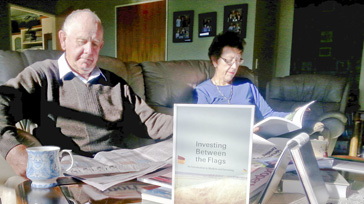 For most people, the key objective of wealth management or investing is to generate an income stream – either for today, or for some time in the future. Our clients have many different reasons for investing. Some may want to building up retirement savings while others are saving for a specific goal, then there are those who are already retired and looking to invest to generate income.
Reduction of Risk
Another reason to invest is to reduce risk. This may seem incongruous, as investing would seem to be a risky pursuit compared to keeping your money safely tucked away in a bank. Doing nothing also involves risks as inflation can have a significant impact on the value of your money over time. Diversification into a range of assets is the best protection against the wide range of risks that you might face.
This is where businesses & individuals frequently turn to their accountants when they need help with wealth management.
At Ryan, Thomas & Co our goal is to help you achieve success by providing professional, independent advice while acting with integrity and honesty and always placing your best interests first.
Traditionally, we embrace a comprehensive approach to wealth management, encompassing the growth, maintenance, preservation, transfer and protection of our clients' funds.
Diversified Portfolios
The key to success in investing over the long term, hinges on having a portfolio that is carefully and broadly diversified, encouraging an income approach to investing, or more specifically, an 'income growth' approach, working on the premise that income-growth drives capital growth and provides protection against inflation.
Planning
Ryan, Thomas & Co will collaborate with you to develop customised financial plans and wealth management strategies that reflect your goals, needs and priorities both now and in the future. We will support you in completing a comprehensive financial plan, which will help develop a wealth management strategy that is customised to your situation.