Warwick Whenuaroa, trustee – Maata Kotahi Partnership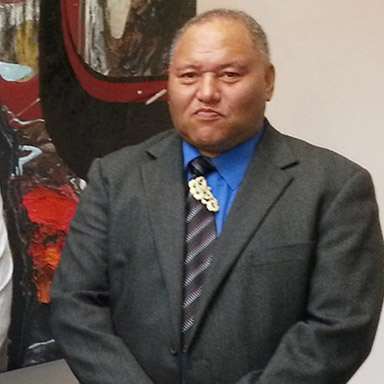 I am a trustee for and on behalf of my extended whanau, the Whenuaroa family. Known as the Maata Kotahi Partnership, we farm the Makokomiko Station northeast of Taihape beside the Rangitikei River. Our business was started over a hundred years ago by our Great Grandparents Te Okeke and Maata Kotahi, after whom the partnership is named and back then the initial seeds of the business relationship were formed with the firm now known as Ryan, Thomas & Co. As our relationship has grown, so has our business. Our property structure's owners are represented by three trustees with the administration support of Trust Secretary, Gary Thomas. Gary is the chairman of our farm management team and his role is to liaise with the farm manager on daily operational activities. Ryan, Thomas has financial oversight of all budgetary issues and the team liaises with the farm agribusiness consultant supervisor on all farm development and planning strategy. They also provide support for meetings of owners and trustees, notifications newsletters and liaison with all reporting entities. Ryan, Thomas are more than our accountants, they are our friends. We share a fellowship as part of the Taihape Community – particularly with Gary and to quote the words of my Aunty Lady Rose, "they are whanau" mauriora.
Phillip and Sarah King – Spion Kop Farm Ltd.,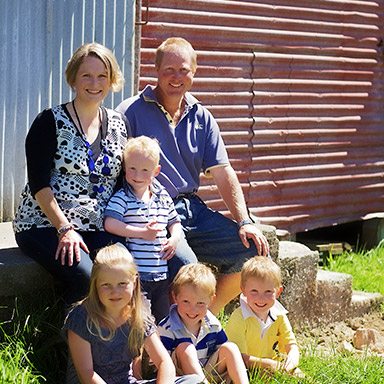 Starting your own business can be daunting.  Even if you feel you have a grasp on what needs to be done, there are always things that you need direction on, and then lots of things you haven't even heard of that seem to come at you from all angles. Thankfully we had Alan and the team at Ryan, Thomas to point us in the right direction. They explained what was being done on our behalf to get us up and running, and shared advice and knowledge on how best we should go about business.  We knew from the start, that help and advice, along with a good dose of encouragement and reassurance when needed, was only a phone call away.
Joe Adams, J. O. Adams and Son Ltd.,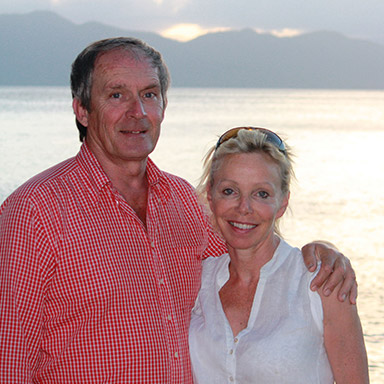 As the lead member in a corporate family farming enterprise in England, expansion took place into farming in New Zealand in 2001 when Ryan, Thomas and Co became my accountants. My experience with them as a family firm of accountants has been invaluable. The professionalism, practical advice and the timely completion of all tasks imposed on them is exemplary. Completion of OIO (Overseas Investment Office) applications, money movements, accounts, day to day business transactions in my presence and in my absence from the country, all handled without hassle and all communicated regularly. National statistical information is regularly given to me keeping me informed of business opportunities outside the world of farming and within it. They are a firm with a 'finger on the pulse' and they have my full and unreserved recommendation.
Don and Conchita Tweeddale – Tweeddale Apiaries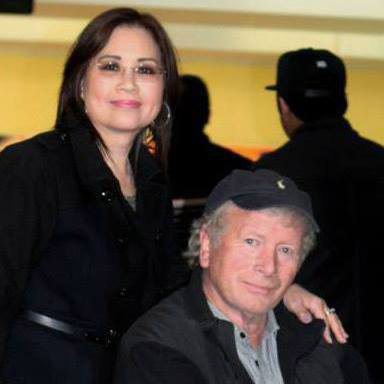 In 1945 the Tweeddale family decided to venture into the bee-keeping business. In the beginning we were initially managing and maintaining approximately 200 beehives. Now Tweeddale's Apiaries is one of the largest family owned bee-keeping operations in New Zealand, managing 18,000 hives producing various types of honey, placed on over 500 properties and employing approximately 33 staff members. Throughout the years Ryan, Thomas & Co have supported, assisted and provided advice pertaining to all our taxation and accounting matters.
Mark and Elizabeth Cottrell, farmers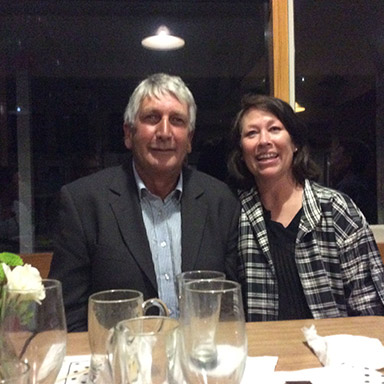 Ryan, Thomas and Co have been our family and farm accountants for three generations. They have also helped us with succession planning, payment of wages and salaries, the Emission Trading Scheme, student loans, and advice on forestry, property, rental property and new projects. Gary Thomas has given Elizabeth the confidence to start her online business Revival Furniture, explaining what her obligations are as a sole trader. Ryan, Thomas & Co have been helpful to the Cottrells on so many levels. We often receive friendly advice with just the pickup of the telephone. They are easy to work with and we highly recommend their talents, knowledge, and professionalism.